IMPROV INCUBATOR: IMPROV FOR JOY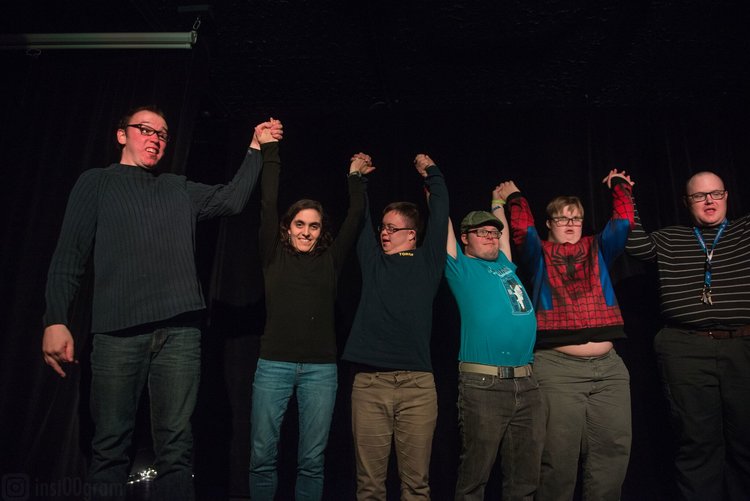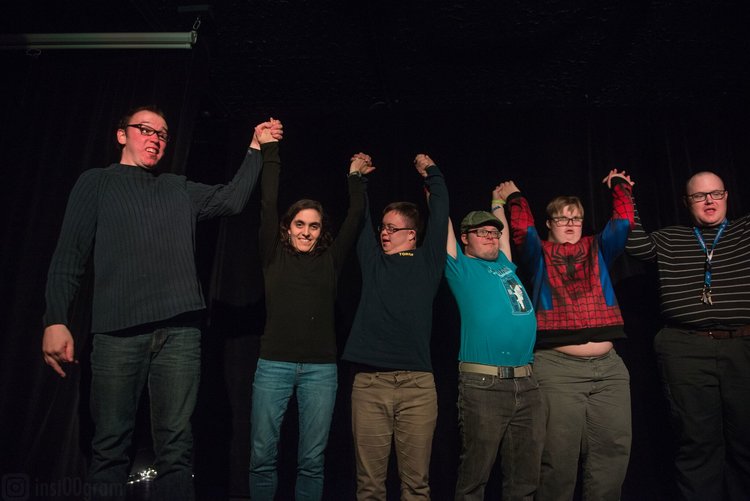 IMPROV INCUBATOR: IMPROV FOR JOY
EIGHT WEEKS - ONE SHOWCASE
In this class we give you the tools to kick-start your improv engine. Together we will create stories, build characters and discover the joy of improv games. Our main goal is to have fun as we learn how to listen, accept others and create things as a team. By the end of this program you'll be letting the squirrel (your creativity) out of the garage (its cage) and beginning to understand the absolute joy that improv is. It's an action packed course capped with the opportunity to delight your friends and family with your new skills live on-stage. No experience necessary, but an open mind and a willingness to have fun is!
What is covered: fundamental improv skills (acceptance, listening, spontaneity, teamwork, etc.)
Who it is for: adults with developmental exceptionalities looking for joy and further independence.
Perks: 16 hours of class-time, M-B Incubator Pass (50% discount on all on-site Making-Box shows)
Instructor: Hayley Kellett
Location: Guelph